Six Sigma DMAIC project increased kiosk utilization rate by 30% and reduced annual operating costs by more than $241,000
--
JetStream Airways is an established airline company that prides itself on quality of service, on-time arrivals and fair fares.
While JetStream installed new self-service check-in kiosks at several airports -- costing $1.5 million -- the company did not see the reduction in reliance on check-in agents that they expected, and received complaints about the kiosks from travelers.
In addition, travelers refused to use the kiosks, were unable or unwilling to start and finish their transactions, or required significant assistance from check-in agents during the process.
VOC was the primary source of data for the project. It allowed the Six Sigma team to fully understand the issues felt by travelers, appropriately scope the project, and define a specific objective for our primary project metric.
The primary project metric was defined as the percentage, or yield, of travelers who are able to start and end a kiosk check-in transaction on their own.
The Six Sigma team investigated the source of the problems and identified ways for the company to increase kiosk use, decrease the number of check-in agents needed, and realize up to $2.8 million in cost savings, all without adversely affecting the traveler experience.
In the end, the Six Sigma team met their project objectives: the percentage of travelers who checked in unassisted increased from 50 percent to more than 80 percent. In addition, operating costs were reduced by more than $241,000.
[caption id="attachment_17094" align="alignnone" width="1250"]
Sample image from project example[/caption]
---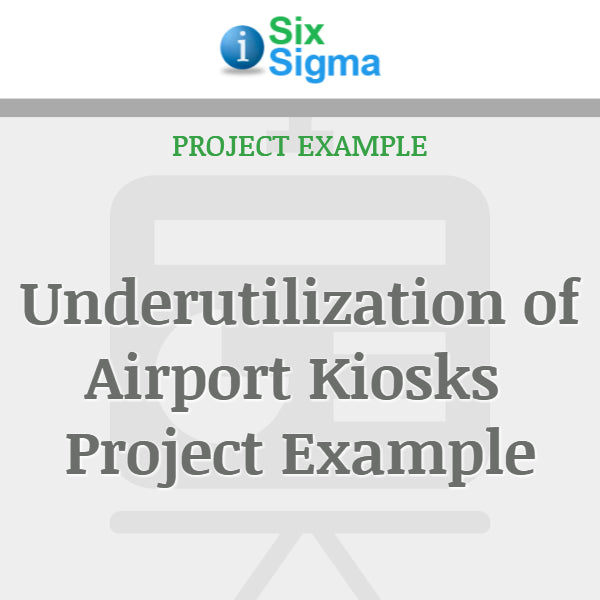 Store Categories
Our Promise To You