Get it all for $399, save $304!
--
Quality Management Systems Solutions is offering a complete bundle of their best-selling training and templates for the low price of $399. You save $304 by buying it as a bundle!
The bundle includes the following 11 files:
Microsoft PowerPoint Files:

Microsoft Excel Files:
How long would it take you to develop your own courses? Weeks? Months? Unless you can develop similar courses and templates in less than a week, these courses will pay for themselves at least ten times over.
The courses and templates are yours to keep. Feel free to edit, change or modify however you want, or don't change a thing and teach directly from our material.
---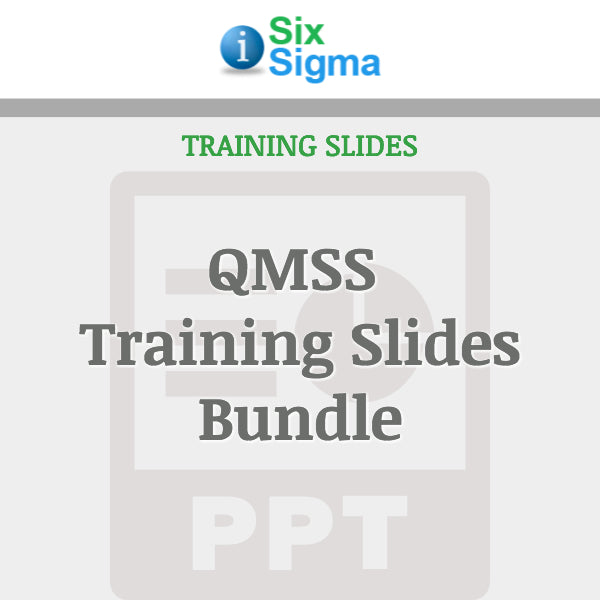 Store Categories
Our Promise To You