Learn why Process Mapping is important and how to use it successfully
--
Whatever process you are improving, the strategy includes using a standard methodology that applies rigor and structure to your process. These training slides offer practical examples that make Process Mapping easy to follow and implement.
You can use these slides as a refresher for you, or in a training/classroom environment. The Process Mapping Training Slides are written in an easy-to-read manner with pertinent examples and graphics that aid the student's comprehension. In addition, the material discusses many details that are not found in most Lean and Six Sigma training materials.
Why are Process Maps important? They:



Establish a common understanding on how the process works.


Create a visual representation of the process.


Clarify the steps in a process.


Reveal which personnel are involved in the process.


Identify improvement opportunities in a process.


Uncovers problems in the process.


The Process Mapping Training Slides will help you learn the following:



Understand why process mapping is important.


Be able to explain the different types of process maps and when to use them.



Opportunity process map.


Input/output process map.


Hand-off map.


Understand the different types of symbols used in process mapping.


How to create the various types of process maps.


Process Mapping Training Slides is designed for business professionals who are interested in applying process improvement techniques in their workplace. Some of these professionals may include Quality Managers, Continuous Improvement Managers, Process engineers, etc.
---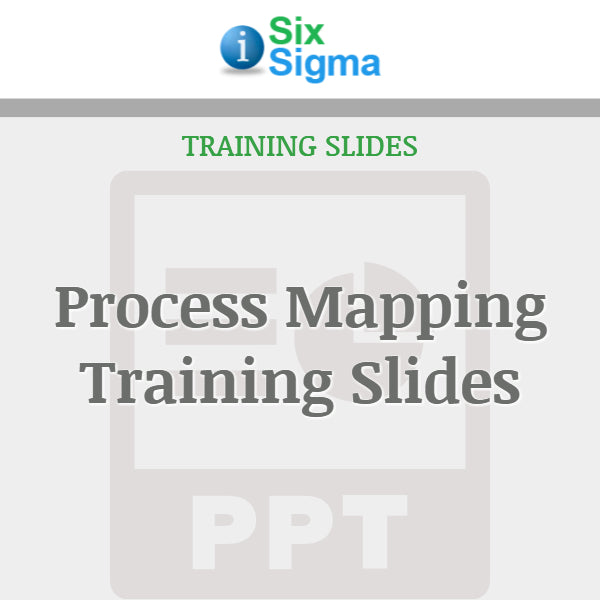 Store Categories
Our Promise To You