Need to get your Executives on-board and excited about Lean Six Sigma?
--
This training course is a great way to educate your Executives about the power of Lean Six Sigma. The material presents powerful, professional content that will get the message across.
The Lean Six Sigma Executive Overview Training Course is comprised of:



105 PowerPoint slides,


Instructor notes,


Slide explanations.


Slides are geared for executive teams or division level management.
This course has been designed to acquaint executives with the methodologies of Lean Six Sigma, describe what their application may do for your firm and describe how such a program is undertaken and sustained.
Your company is likely comprised of a number of highly competent, motivated people. These methodologies are intended to assist them in achieving the firm's objectives.
*** A companion to this training course, the Lean Six Sigma Executive Introduction E-book is a powerful tool that emphasizes the training, methodology and ensures your success. The e-book can be found here.
Attention Instructors: For information on purchasing multiple-user downloads of this product at a discounted rate or to obtain licenses to print more than one copy of the course, please contact us.
* The right to print one copy of the slide set for your own use comes with the product license. In a training class or group setting you will need to purchase additional Self Print Licenses so you can print multiple copies and distribute the handouts. Need to distribute 10 copies? Purchase 10 Self Print Licenses.
Click here to purchase additional Self Print Licenses.
---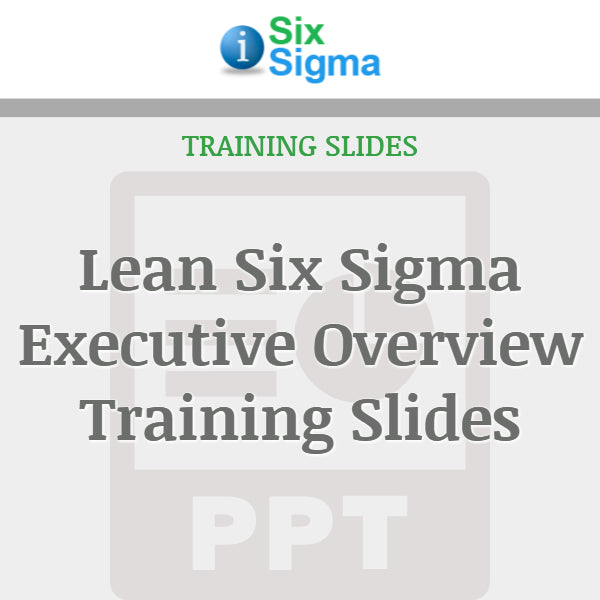 Store Categories
Our Promise To You