Health insurance administrator DMAIC project improves billing process and saves $304,688 for a five-year projection
--
Before this Six Sigma project, the billing process for healthcare insurance accounts entailed multiple reconciliation checkpoints across the organization and included many manual workflows, which resulted in incorrect administrative fee withdrawals from customer bank accounts or fees withdrawn late:



In about 60 percent of the cases when an error occurred, the amount withdrawn was less than it should have been.


In the remaining 40 percent of errors, customers were overcharged.


These inaccuracies created internal and external accounting rework and, of even greater concern, could potentially push customers to seek healthcare coverage with our competitors.
The primary objective of this Six Sigma project was to go beyond 6 sigma and produce a 100 percent-accurate withdrawal process.
In the eight months after the improvements were implemented and the new system was put in place, zero defects were been reported.
Additionally, the cycle time for changes improved from a mean of two weeks to a mean of three days.
The financial benefit for these improvements was calculated to be $304,688 for a five-year projection resulting from revenue (interest) increases and staffing decreases.
[caption id="attachment_17047" align="alignleft" width="1250"]
Sample image from project example[/caption]
---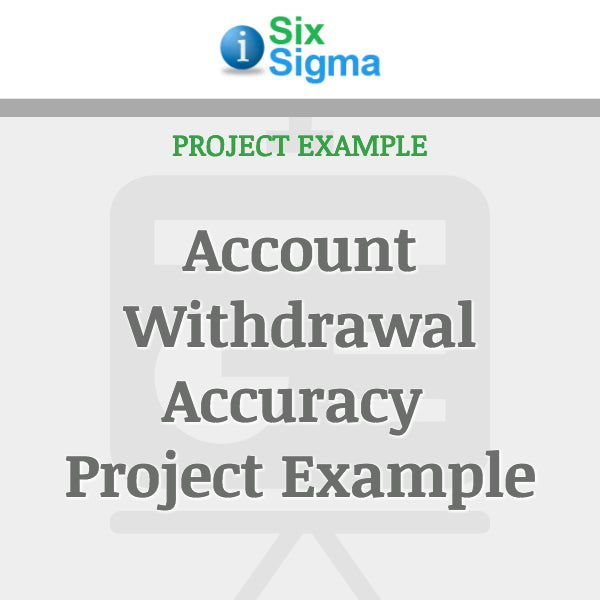 Store Categories
Our Promise To You